The Grapevine Art & Soul Salon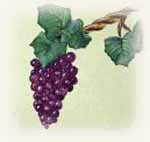 Presentations
Barbara Knott, "Kayser Unlimited"
Anne Lovett,"Home Movies and Life"
Charles Knott, "Abaissement on the Blacktop: A Heroic Memory"
Kelly Law, "A Frida Kahlo Fairy Tale"
LINKS
Kennedy, Bill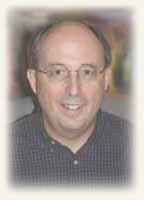 Bill Kennedy, Contributing Writer and Image Design Coordinator, has been a teacher, aquatic biologist and environmental educator. Since retirement, his primary interests have been writing, photography, astronomy and the relationship between science and religion. He is a regular at the Callanwolde Fiction Workshop and a member of North Georgia Astronomers. For many years his writing was confined to what water pollution does to fish and other aquatic life. Now he enjoys writing about what people do to one another. He's found the latter more interesting than the first and usually funnier. E-mail Bill: bkennedy@grapevineartandsoulsalon.com.
Knott, Barbara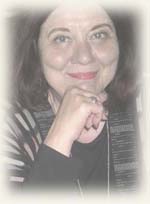 Host of The Grapevine and Contributing Writer, Barbara Knott has had a short story published in The Distillery: Artistic Spirits of the South, two articles published in Pilgrimage journal, a novel short-listed in the James Jones First Novel competition, and an excerpt from that novel published in Now and Then: The Appalachian Magazine. Her work has also twice reached the finals of the New Millennium fiction and poetry contests and is the winner of New Millennium's 2009 Awards 28 prize for poetry. Barbara has a Ph.D from the Department of Performing Arts Professions at New York University and is a Registered Drama Therapist. She studied acting with William Hickey at the Herbert Berghof Studio in Greenwich Village before returning to Atlanta where she became co-director of the Center for Archetypal Studies and served terms as program chair and then president of the C. G. Jung Society. She has performed as a storyteller at Zoo Atlanta and is retired from teaching humanities. She is a member of Zona Rosa writing group, Midtown Writers, and Working Title Playwrights. Her play Keepers of the Fire: Native Americans at Etowah has been accepted for production at Cartersville's Grand Theater. E-mail Barbara: bknott@grapevineartandsoulsalon.com.