The Grapevine Art & Soul Salon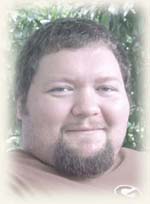 Tracking History: Jonathan Knott, Host
Trying out various ways of tracking history has inevitably led me to family history, family tree, ancestors. While I was working on the review of McCabe and Mrs. Miller, I was caught by one of the lines in the soundtrack, from a Leonard Cohen song where he refers to "the holy game of poker." It reminded me of a story I heard from my grandmother Beatrice Jones about her husband and my grandfather, Mack Jones, and another story his daughter, my mother, told me. Here is a poem, a work in progress, about him.
The Holy Game of Poker
Ancestors sailed
from Ulster in Ireland to Pennsylvania
then worked their way South
on the Great Wagon Trail through Appalachia
settling around rock quarries, slate mines
and making mill towns: fathers
turning themselves into old young men
to feed their families.
My grandfather paused but never settled.
He painted houses when sober:
no mill foreman told him what to do
or when.
A creature of the woods such as he
would not be caught if he didnít want to be:
he ran moonshine in broad daylight
and drank it all night long.
My grandmother bailed her husband out,
another end to another binge-drunk.
One time, though
when the door to the jail stood open
he would not come out, he said
until his by-god poker game was over.
He was full of madness and poetry.
His family hated and loved him.
My mother, for instance:
he woke her up before dawn when she was six
to show a newborn calf.
Together they watched it
snuffle in the wet hay
and nuzzle the now slack cow belly.
The unspoken bond among the four
almost made up
for her mamaís night shift at the mill
and the flour-sack school dresses
she wore to school
while her daddy howled from the woods.
Mason jars hid in stumpholes
six-packs of beer in cool, running creeks
pockets full of Yellow Jackets and Quaaludes
were medicines he used
when even the fringes of civilization
brought him down
and he became
a wild man letting his totem spirit loose.
Maybe it was no coincidence he died
on Independence Day,
as had his father-in-law before him.
And their blood flows in my veins
their wild cards ride in my pockets.

Copyright ©2008 Barbara Knott. All Rights Reserved.
Contact the
Webmaster.