The Grapevine Art & Soul Salon
Why We Love Atlanta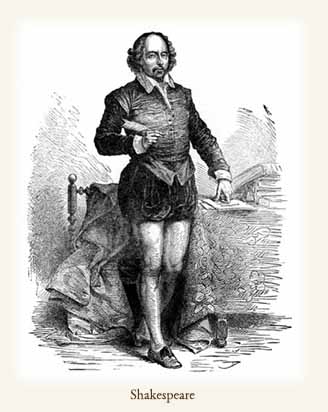 SHAKESPEARE IN ATLANTA
A surprising choice for top of our list of things we love about Atlanta?
Not when you consider the richness of theatrical offerings in this city that used to include not one but two venues where the lover of Shakespeare could always find a satisfying matinee or evening performance. Most cities do not have even one stage devoted to Shakespeare. And why should they? We want to continue discussing that theme even as we lament the recent closing of one Atlanta venue, Georgia Shakespeare at Oglethorpe University.*
The plays of Shakespeare are at the heart of the Western canon of literature. Ask Harold Bloom, pre-eminent American literary critic who credits Shakespeare with inventing human nature as we know it. "Before Shakespeare, there was characterization; after Shakespeare, there were characters, men and women capable of change, with highly individual personalities." This assertion comes from his 745-page tome on the bard.
After Bloom spends 700 pages discussing all of Shakespeare's plays to illustrate his thesis, he comes to this intriguing conclusion:
If the world indeed can have a universal and unifying culture, to any degree worthy of notice, such a culture cannot emanate from religion. Judaism, Christianity, and Islam have a common root, but are more diverse than similar, and the other great religious traditions, centered upon China and India, are very remote from the Children of Abraham. The universe increasingly has a common technology and in time may constitute one vast computer, but that will not quite be a culture. English already is the world language, and presumably will become even more so in the twenty-first century. Shakespeare, the best and central writer in English, already is the only universal author, staged and read everywhere. There is nothing arbitrary in this supremacy. Its basis is only one of Shakespeare's gifts, the most mysterious and beautiful: a concourse of men and women unmatched in the rest of literature.
An illustration of Shakespearean universality can be seen in this report of Hamlet touring the world:
Standing Ovation for Hamlet at the United Nations
Consider people lucky enough to have discovered early in their education (as I did, in the ninth grade, required to read Julius Caesar) that the biblical language filling our ears on Sundays came from the King James translation of the Bible, carried out during the time and in the place where Shakespeare was composing his secular but no less sacred writing, and so thee and thou did sound familiar and welcome to mine ear.
It wasn't until I moved to the big city, however, that I found the true wealth of the language and the close attendance to human nature that makes Shakespeare an indispensable mentor for anyone interested in exploring what it means to be fully human. My heart is full of gratitude to those Atlantans who dug deep into the ground of the developing city to plant the soulful roots of Shakespeare here and worked many years to bring their stages to maturity in Georgia Shakespeare and New American Shakespeare Tavern.
_______Barbara Knott
Reference: Harold Bloom. Shakespeare: The Invention of the Human. New York (NY): Riverhead Books; 1998.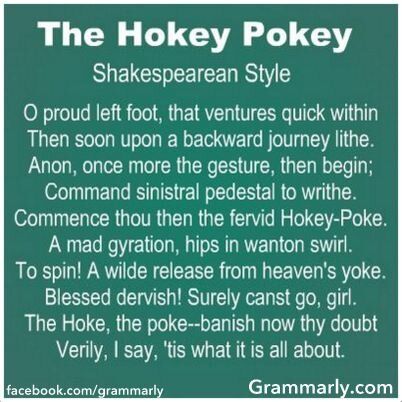 For a thoroughly entertaining experience, follow our link to a full showing of Ian McKellan's film
Acting Shakespeare
. Be patient until the advertisement disappears, and then step into a different world, first into McKellan's dressing room where he is seated with makeup and a copy of the
Complete Works
, reciting Shakespeare's reflections on the seven stages of man while he applies eye liner. Follow him to the stage where you will see and hear an hour and a half of exquisitely rendered monologues in which the bard's brilliance flies, flows, dances and dives off the tongue of the remarkable actor who may be, of all contemporary interpreters of Shakespeare, the one most lavishly at ease among Shakespeare's complex thoughts and images.
Ian McKellan, Acting Shakespeare
The Power of Imagination: Chris Hedges on Shakespeare
Want to increase your insult prowess?
Words You Probably Didn't Know Were Invented by Shakespeare
*Here are links to the news reports on the closing of Georgia Shakespeare:
Georgia Shakespeare Closing Doors
Georgia Shakespeare's Leader Speaks about its Closure
Georgia Shakespeare Calls it Curtains after 29 Years

Copyright 2014, Barbara Knott. All Rights Reserved.