The Grapevine Art & Soul Salon
Views and Reviews
Barbara Knott: Manners and Mystery--A Review of Brenda Bynum's Staged Reading of the Letters of Flannery O'Connor to Betty Hester
It is always a pleasure for Brenda Bynum's considerable following in Atlanta to have her come out of retirement to exercise her stage skills on a project worthy of her talent: in this case, the letters of Flannery O'Connor to Betty Hester, released at Emory University in May 2007 where they have been kept sealed for twenty years since Ms. Hester donated them to Emory's Manuscript, Archives and Rare Book Library.
I arrived a few minutes late to the standing-room-only presentation of the reading in Cannon Chapel on the evening of May 22 and was immediately at ease in the company of the "two women" on stage: Brenda Bynum, consummate actor and stage presence, and Flannery O'Connor, who for the most part avoided any spotlight but whose writing voice was strong enough to be heard around the world. My comfort was made possible by Ms. Bynum's command of the situation. I once heard her say of her years of experience that she guessed she could walk across a stage without embarrassing herself. She read an hour's selection from the 274 letters written by O'Connor to Hester between 1955 and 1964.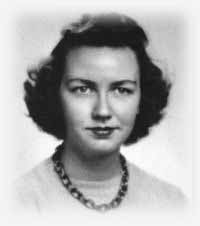 It was difficult to see her from where I had to stand. I assured myself that the point was not to look (Brenda Bynum, with her white crew cut hair and her formal flowy black pantsuit, does not resemble Flannery O'Connor) but to listen, which I was compelled by my position behind a post to do until a woman with a restless child left the room and I gratefully slipped into the empty seat against the back wall where my view was considerably improved. Then I closed my eyes anyway to concentrate on the vocal rhythms and the timing that makes O'Connor's acerbic humor fly like a dart thrown to strike precisely where your irony lies up against your funny bone. From there the laughter leapt, startled into a community of knowingness with the rest of the ready audience who collectively heard, registered, and expressed approval of each pointed piece of wit.
So there was frequent laughter and one burst of applause for Brenda's turn as a country woman talking Flannery's ear off without the woman ever apparently suspecting how funny she was. I expected the humor to be delicious. And I expected some straight talk from Flannery O'Connor to this letter writer who, O'Connor claimed, could actually read her work.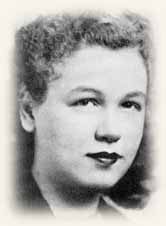 Betty Hester wrote a fan letter to O'Connor on the occasion of the publication of "A Good Man is Hard to Find" in 1955, when both women were in their early thirties (Hester was a couple of years older than O'Connor) in which Hester indicated she understood O'Connor's stories to be "about God." One can imagine the Georgia author doing a double take on reading comments so different from those of a largely unknowing public already bent on describing her work as Southern Gothic with implications that the violence in it was gratuitous. O'Connor replied, "I would like to know who this is who understands my stories," thus beginning a nine-year correspondence that ended with O'Connor's death.
O'Connor reveals to Betty Hester this view of her own work: "Part of the difficulty of all this is that you write for an audience who doesn't know what grace is and don't recognize it when they see it. All my stories are about the action of grace on a character who is not very willing to support it, but most people think of these stories as hard, hopeless, brutal, etc."
We learned from the reading that when Betty Hester decided to become a Catholic, she asked O'Connor to be her sponsor and was accepted with enthusiasm, and that her later leaving the church did not sway O'Connor's support. We also learned that Hester confessed to O'Connor that she had been in the military, that there was some trouble, that she in fact saw herself as a "history of horror."
And we heard Brenda Bynum deliver O'Connor's response to this revelation, her conviction of faith in her friend:
Compared to what you have experienced in the way of radical misery, I have never had anything to bear in my life but minor irritations, but there are times when the worst suffering is not to suffer, and the worst affliction, not to be afflicted. Job's comforters were worse off than he was, though they did not know it. If in any sense my knowing your burden can make your burden lighter, then I am doubly glad I know it. You were right to tell me, but I'm glad you didn't tell me until I knew you well. Where you are wrong is in saying that you are the history of horror. The meaning of the redemption is precisely that we do not have to be our history, and nothing is plainer to me than that you are not your history.
This was perhaps the surprise of the reading to me, that O'Connor could and did reach out to another person in this deeply moving way.
I now have to confess the feeling that has been growing in me for several years: that Flannery O'Connor's control of and emotional remoteness from her characters bothers me. I can already see the dropping of jaws, as in "What was that you just said?" That is, assuming that anyone has ears to hear my polytheistic view acquired over long years of opening up the Christ-haunted world, so carefully observed and described by O'Connor, to include a wealth of foreign features, not just a displaced person or two.
Without taking away a smidgen of authentic appreciation of her remarkable talent that includes breathtaking brushwork in the rendering of character, a steel trap of a mind for irony and the best eye for situational humor I have ever encountered, I would nonetheless like to peer through the glamour of her reputation to some limitations that are rarely if ever mentioned.
O'Connor is ungenerous--even cruel sometimes--to her characters. You can argue, as she did, that for the nearly blind she had to draw starkly simple lines of image and thought. And that would be true. I have myself responded to those blatant and bleak figural presentations with smug appreciation of her insight into their ignorance. And I have made mental note of the instances of grace that seem to come from a melting of rigidity in a given character being taken down by God. I even recognize the truth that most people don't change unless and until their path is crossed by a force beyond their control, often knocking them into a state of bewilderment from which their views may or may not coalesce into a new and more spiritually creative vantage point.
My impression now is that O'Connor's eye suffers a cyclopean narrowness, the "single view" of all monotheistic tribes and persons who proclaim "the truth" not only for themselves but for others.
What do these comments have to do with Brenda Bynum's dramatic reading of the letters? Nothing, except that I would like to suggest another role for her to consider. I said at the beginning that there were two women on stage, Brenda and Flannery O'Connor, but of course there were three. The third was Betty Hester, the shadowy mirror in which O'Connor was seeing herself, the interlocutor whose powers of observation must have impressed O'Connor in her discerning questions because O'Connor responded with both warmth and clarity. However, Betty Hester's letters to O'Connor were not saved as far as we know, and so we have only implications on which to build her image.
I'm sure I wasn't the only one who left the reading with many questions about this mysterious woman who worked as a clerk for the Retail Credit Company (later Equifax) in Atlanta and lived in a Midtown apartment on llth Street during the time I moved to a Midtown apartment on 15th Street in the early l960s and worked for Fidelifax, a detective agency that did background investigations for credit applicants. Like her, I used to catch the bus every day to go to work Downtown.
I walked away from Cannon Chapel asking myself, what was this horror she allowed Flannery O'Connor to glimpse? And I found out from reading William Sessions' memoir about Hester, "A Noble Soul," that Hester, on the day after Christmas 1998, "shot herself through the left temple with her left hand, the gun muffled in two pieces of her jockey underwear," that the hollow-nosed bullet shattered her skull spraying blood all over the room--blood that formed "a fine mist over the cigarettes and the books from Dickens and Murdoch nearby."
Then I discovered that Betty Hester had witnessed her mother's suicide when Betty was 13, that she was immediately afterwards "shipped off to Young Harris College, a Methodist educational institution in the mountains of North Georgia, where she remained through the first year of junior college." That would have been in the late thirties and early forties.
Strangely synchronous, I recalled, was the presence in the same area around the same time of Byron Herbert Reece (six years older than Betty Hester), the Georgia poet who taught at Young Harris College (and, incidentally, who served some time as writer-in-residence at Emory University) until, in 1958, facing the debilitation caused by tuberculosis and determined not to become a burden to any caretaker (as his tubercular parents had been to him), he graded the quarter's final papers, put on a recording of Mozart, and then shot himself.
Mr. Sessions tells us that Hester had fallen and "felt she was losing control of her body," that she had nursed an aunt during her final days and "having little money of her own for a nursing home (and refusing to accept as always any kind of support or gift), she contemplated in her seventy-sixth year the indignity of a collapsing body with a mind that still sparkled." I wonder if the image of Reece's death stayed with her those forty years and whether it provided a model for her.
Her "history of horror" included not only her mother's death by suicide but a dishonorable discharge from the military that may have been the result of a sexual indiscretion. We learn from several sources that Hester was a lesbian, that she had a crush on Flannery O'Connor that gradually evolved into friendship, that theirs was not by all appearances a relation of sexual intimacy but rather of philosophical likemindedness. Hester made a few trips to Andalusia Farm to visit O'Connor where, according to Flannery's letters afterwards, she seemed always to be poised for flight like "a lark with a jet engine."
Mr. Sessions also reveals that Betty Hester carried on a correspondence over thirty years with English author Iris Murdoch and that she had letters from James Dickey as well. A recluse, Hester was apparently given to reaching out through the mail to authors she admired and compelling them to take her seriously. We learn further that the woman had some 4000 books in her apartment along with manuscripts of her own: stories, novels, and a philosophical treatise. Among the letters read by Brenda Bynum were references from O'Connor to Hester on Hester's work, which O'Connor admired and encouraged her to continue. Whether she ever sought publication is not clear, but she gave the manuscripts to Sessions the day before committing suicide. When he was called in by her family and made her literary executor, he saw what he called a "stunning suicide note" which I imagine he intends to reveal in a biography.
Manic-depressive, a voracious reader with slight formal education, a writer in search of writer companions, a convert to Catholicism who backtracked from that commitment, shy, bold... a stint in the military, an indiscretion, a dishonorable discharge, an unassuming job, an apartment with a reading/sleeping corner and 4000 books, letters coming in from two of the South's major writers and a superb English author, all three treating her with respect and appreciation: these are certainly images ripe for a play. It is singularly unfortunate that none of her letters to said authors were saved.
And therein lies the pathos: Betty Hester was a mirror to at least three creative minds, and she treasured and saved their responses to her. But her own compelling gestures toward them have not surfaced and probably will not.
Stories about Flannery O'Connor's affections are rare, and this reading brought the audience about as close as I imagine one will get to experiencing what "heartfelt" meant to her. It's a shame that we don't have as lucid a picture of the woman who inspired her deep feeling. At least, she is no longer A (standing for Anonymous), the pseudonym given her in Sally Fitzgerald's collection of O'Connor's letters The Habit of Being, published in 1979. But who would dramatize such a life?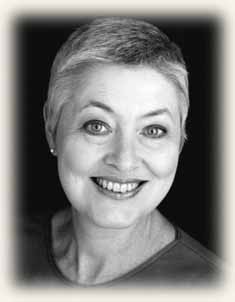 Brenda Bynum, are you listening?
Copyright, 2007. Barbara Knott. All Rights Reserved.
Contact the
Webmaster