The Grapevine Art & Soul Salon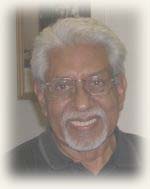 WorldVoices: Ravi Kumar, Host
In Ravi Kumar's absence on a trip to India, we offer some random interesting articles from November news reports around the world:
NOTE: The articles that were available at the following links are no longer there, but the headlines are interesting by themselves.BK
Buddha Boy in Nepal Re-emerges After a Year
Panda in China Zoo Bites Student Who Wanted a Hug
Malaysia Islamic Body Bans Yoga for Muslims
Musical at Iowa College Acts Out Scary Bible Tales
Child Sex Abuse Claims Divide Orthodox Community
Jewish Group Wants Mormons to Stop Proxy Baptisms
Maryland Mall Quiets Salvation Army Bells
Monks Brawl at Christian Holy Site in Jerusalem
Ten Taliban Arrested in Schoolgirl Acid Attack
Silver-haired Shoplifters on the Rise in Japan
Worker Killed in Wal-mart Stampede
Eight Muslims Arrested for Damaging Statue of White Storks
Vatican Forgives John Lennon for Jesus Remark
Nepal Buddha Boy Returns to Jungle
E-mail Ravi: rkumar@grapevineartandsoulsalon.com

Copyright ?2008 Barbara Knott. All Rights Reserved.
Contact the
Webmaster.