The Grapevine Art & Soul Salon
Presentations: Anne Lovett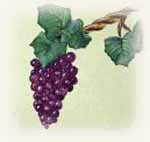 Home Movies and Life
Do children make up shows anymore? In the movie Atonement, set before the Second World War, the children in a cavernous English country house, miles from other children, have very little to do save take walks and get into trouble. Young Bryony, bored, writes a play and enlists the other children to put it on for the grown-ups. Later, this act of imagination causes trouble.
In the rambling Victorian house where I grew up, our main source of entertainment, aside from the silent Abbott and Costello movies we showed over and over on Dad's 8mm projector, was likewise our own imaginations. We often dressed up and put on entertainments for our family. One Christmas vacation my brother Billy and I decided to make our own movie. We enlisted our father with his ever-present camera as our cinematographer and drafted my two hammy younger brothers as actors. I, the bossy big sister at 12, directed, while Billy helped Dad with the setups and lighting.
We invented a simple plot. Two characters, rushing out at the last minute to buy Christmas presents, collided on the stairs and confused the gifts. The boys, wearing my dad's old hats, had great fun taking the pratfalls. In the next scene, on Christmas morning, the giftees received wildly inappropriate presents. The macho football player (in helmet) opened a box of perfume, while a curly-haired lady (my brother has never forgiven me for making him don the wig) in a frilly robe lifted the lid of her box to find a baseball glove. We thought this stuff made for great yucks.
In real life, perhaps, it isn't so funny when we metaphorically open a box and find what's surely meant for someone else. My friend Mary was a small-town doctor's daughter, raised genteelly Southern with her own Tennessee walker. She fully expected to go to Emory, marry a doctor, and settle into a country-club social set like that of her parents: attending the Presbyterian church on Sunday, joining the garden club, and giving teas with her wedding silver and china. She did go to Emory, but left school to marry. She never expected to find herself living in a Florida trailer after her husband's father died suddenly, throwing the family business into chaos and precipitating a conflict between Mary's husband and his mother that resulted in failure of the company. She didn't expect to lose the comfortable brick house under moss-draped oaks where she entertained her friends. She never expected to divorce or to grub a living for herself as a landscaper. She never expected her future husband's father to come walking down the street, see her digging holes for shrubs, and say, "I want my son to meet you. You're a girl who knows how to work."
Mary's living in Charleston now. She counts herself happy and blessed in her twenty-five-year second marriage, pratfalls and all. She still can't believe her life as the wife of a football coach whose idea of a good time is barbecue at the Elks Club. "This is not what I expected at all," she says. "Can you believe what's happened to us?"
She's talking about me, too, the director who found she wasn't always in charge. I never in my wildest dreams expected I would be the mother of a disabled child or, for that matter, go to Pakistan with my husband, tour a mental hospital there, and watch a man cheerfully peel sugar cane with his teeth—long before my marriage hit the rocky shoals. Suffice it to say that perhaps life never turns out the way we plan, and expectations are nothing more than films that didn't get made. We never know when the misrouted gift we open—surely meant for someone different—may contain joy.
E-mail Anne: alovett@grapevineartandsoulsalon.com
Copyright ©2008 Barbara Knott · All Rights Reserved
Contact the
Webmaster