The Grapevine Art & Soul Salon
Ravi Kumar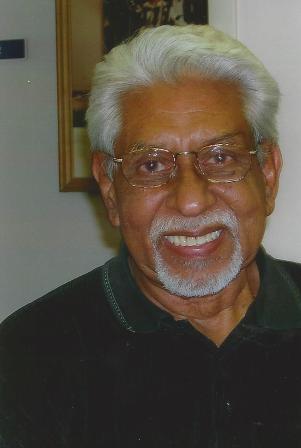 Ravi Kumar, Host of The Grapevine's WorldVoices column and Contributing Writer, is retired from the Indian Air Force where he was a jet fighter pilot and Group Captain. He has since his retirement lived in the United States, first in South Carolina and now in Georgia where his fondness for learning led him to acquire an Associate's Degree in Technical Subjects at Gwinnett Technical College.
With Barbara Knott, he designed and taught a course in cultural competence as a virtual world tour. The tour began with a close look at images and values expressed in U. S. culture, then traveled around the world, touching down in India and China to look at these countries and related cultures, as well as in the Middle East, Africa, Europe, and Latin America. Cultural considerations included value systems, art, politics, and history.
Ravi continues to study cultural diversity both here in the United States and abroad and to cultivate discussions of cultural diversity as well as perennial themes in a seminar group called Voices of the World.
LINKS to articles by Ravi Kumar in The Grapevine:
World Voices. A Drunken Monkey Bit by a Bee: Finding Serenity in a Chaotic World
World Voices: There is More to Us than Can Be Measured by Science Alone
World Voices: Developing Cultural Competency
WorldVoices: My India and My USA
WorldVoices: ABCDs and Cultural Differences