The Grapevine Art & Soul Salon: Presentations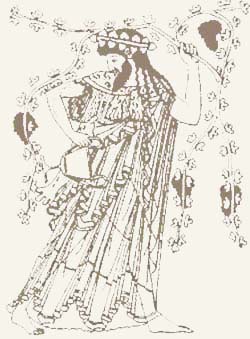 Barbara Knott: Soul in the Workplace
The absence of soul in the workplace is a chronic complaint by people who care whether a visit to a doctor's office (it's difficult even to say visit to a doctor, given the rush of processing patients that afflicts the medical profession these days, where attention paid to the person often amounts to a busily mouthed Ya, Ya, Ya, while handing out a bag of sample products expected to effect a cure). Barbara Knott (that would be me) has written two riffs on offices she loves, where people are happily at work in their very different but cosmetically connected professions. I am talking about teeth and hair. Don't mix them up.
Charles Knott: Abaissement
Sandy Mason: Darkness
Opinions expressed on this site are the opinions of the authors themselves, not necessarily of The Grapevine Art & Soul Salon. Each page on this website should be read in conjunction with this disclaimer.

Copyright 2016, Barbara Knott. All Rights Reserved.