The Grapevine Art & Soul Salon: Around Town with Nancy Rose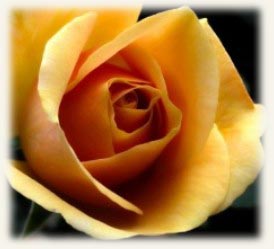 Curiosity and Flamenco Create a New Wonderland
On Saturday afternoon, May 17, 2014, I left my Marietta home and drove to the Marcus Jewish Community Center in Dunwoody where I followed Alice through the looking glass into Wonderland, a flamenco production by Calo Theatre Company. My sister had planned to attend with me, but she had to go to pick up yet another first-place prize, this time from the Atlanta Writers Club for a short story. Instead, my friend Fay accompanied me. I was so proud to introduce her to flamenco dancing in the world of Marianela (Malita) Belloso-Pinto and Kevin Wilson, a core couple energizing the flamenco scene in Metro Atlanta.
We arrived after the show started and were told by Izabel Blakenship, another very talented flamenco dancer with Calo Gitano whom I've seen perform many times, but who today was serving as stage manager, that because the theater was so dark we would have to wait for the first applause to be seated. The show started at 2:00, which was plainly printed on the tickets, but for weeks I had thought it started at 2:30, so I arrived at 2:15. I was late, which is unusual for me. I am always on time and usually early. At first applause, sensing my frustration, Izabel rushed us into the theater to find our way to seats.
Because we were late and the theater was very dark, we stumbled into an empty seat located at the end of a row about halfway between the stage and the lobby. During intermission we moved to reserved front-row seats. The sound there was much better than in the middle of the theater, but I was disappointed and surprised that I couldn't see the dancers' feet from the front row as well as I wanted to. In flamenco dancing one must be able to watch the feet.
On the other hand, I loved being so close to the actors and able to see details in the costumes and makeup, both of which were beautifully created. Costumes were designed by Marianela (Malita) Belloso-Pinto, artistic director. Wonderland was directed by Mary Beth Morrison, who wrote the show and, along with Malita, is co-founder of Calo Theatre Company. Carolina Belloso-Pinto designed the makeup. Set design and props by Malita, Mary Beth Morrison, and Carolina Belloso-Pinto were perfect to showcase the story.
Music was performed by Kevin Wilson (singer and lyric adaptations), Don Discenza (keyboards), and Doble "T" (flamenco guitar) under the direction of Jerry Fields who also provided percussion. This production was an extravaganza of good music, dancing, singing, acting, creative costumes and makeup.
Alice's day-to-day life may have been boring, as a program note suggested, but once the audience and I accompanied her through the mirror, things got "curious and curiouser." We were in a world inhabited by Cheshire Cat, White Rabbit, mice, a monkey, a tiger, a bear, a footman, a duchess, a deck of cards, a hare, Mad Hatter, a dormouse, the Red Knight, the White Queen, the Red King, the Red Queen, a tiger lily, a rose, a violet, a jasmine, daisies, a caterpillar, a mama pigeon, baby pigeons and Tweedledum and Tweedledee.
Each scene in Acts 1 and 11 demonstrated a different form of flamenco dance, including bamberas, tangos, garrotin, bulerias, cantinas, martinete and fandangos. Act 1 ended with all of the dancers performing a boisterous, audience-engaging flamenco country dance to the music of The Gambler, written by Kenny Rogers. The dance and music were just pure fun.
Act 11 began with a guajira flamenco dance in "A Garden of Live Flowers" featuring students from the Calo Dance Theatre Company as Daisies performing with the adult flowers Tiger Lily, Rose, Violet, and Jasmine. I was pleased not only with the students' dancing ability but also with their stage presence while others were dancing. When a flamenco dancer is not dancing, she or he is expected to do palmas or rhythmic clapping, holding tempo with the dancers, and these students were excellent. I've tried palmas and didn't find it that easy. As I recall, I was told "Oh, never mind." Guajira originated in Cuba and means girl. Guajira has been described as a "cheeky" dance and this performance was.
Scene ii featured a zambra, and in Scene iii the athletic prowess of Tweedle Dee and Tweedle Dum impressed me as they battled each other across the stage, incorporating squats and lunges and swirling movement into their dancing. I believe those ladies have been spending time at the gym.
The Fin de Fiesta and Epilogue showcased each performer on stage. They are so talented and dedicated to their performances, as you can tell by the number of different flamenco styles that were demonstrated. It was easy to see in their dancing and on their faces that they loved what they were doing. I hope they could feel the love from the audience because we loved them back. My friend and I had a great time. I introduced her to Malita and Kevin at the end of the show, when they are always so gracious and welcoming and eager to say hello to the audience and so happy to pose for photographs.
Congratulations to the cast that included Mary Beth Morrison, Luciana Araujo, Rachel Gorwitz, Gloriela Rosas, Juliet Wheeler-Belloso, Isabella Sucre, Andrea Sucre, Emilia Lopez-Mateos, Gianne Lee, Maki Hashimoto, Carolina Belloso-Pinto, Audrey Ekoue-Bla, Marianela Belloso-Pinto, Claudio Campos, Andi McAfee, Anailza Cordeiro, Rachel Trignano and Kevin Wilson.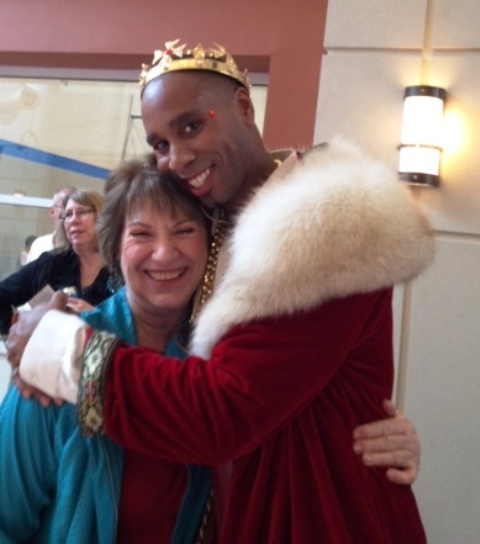 Nancy Rose and Kevin Wilson

Copyright 2014, Barbara Knott. All Rights Reserved.