The Grapevine Art & Soul Salon: Around Town with Nancy Rose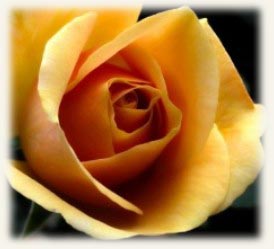 Looking at Western Art, with Some Delightful Digressions
The High Museum in Atlanta
In April I collected a January birthday gift from my future daughter-in-law Susan, a visit to the High Museum of Art to see the exhibition Go West! Art of the American Frontier from the Buffalo Bill Center of the West in Cody, Wyoming. The Buffalo Bill Center pays homage to the American West with five acclaimed museums, the Buffalo Bill Museum, the Whitney Gallery of Western Art, the Plains Indian Museum, the Cody Firearms Museum, the Draper Natural Museum of History, and a prominent research library. The High exhibition consisted of over 250 pieces of artwork from l830 to l930. I'm really glad we didn't miss it before it moved out in the spring.
The first thing I saw when we entered the High was a silver, sleek, seductively appealing automobile. While Susan purchased a family membership, my son Greg and I walked over to look at this car. It was a 1937 Bugatti on display to entice visitors to return to see "Dream Cars: Innovative Design, Visionary Ideas," on view from May 21 through September 7, 2014. Greg strutted around with a smirk on his face admiring the car's features, a two-seater with steering on the right side, and looking as if he were thinking. I could handle this. I, too, could see my tall handsome son with his salt and pepper hair in a swashbuckling James Bond role with his fiancé beside him, driving off into the sunset after completing a preposterously dangerous mission. Instead, Susan completed her purchase and walked over to join us. My fantasy ended when I heard the security guard tell Susan, "No. You cannot take the car for a spin."
We rode the elevator to the second floor to look at the Western art. There were paintings and sculptures of landscapes, cowboys, horses, buffalo, and artifacts of Native Americans. Highlights of the exhibition included the following:
Thomas Moran's painting Golden Gate, Yellowstone National Park
Albert Bierstadt's The Last of the Buffalo
Frederic Remington's sculpture The Bronco Buster
Painted Hide by Shosone artist Codsiogo
A Pawnee Bear Claw necklace made of otter fur and hide, bear claws, glass beads, abalone shells, tanned hide, and wool cloth
James Earl Frazer's bronze sculpture End of the Trail
Col. W.F. Cody, "Buffalo Bill" poster from The Strobridge Lithograph Company
I learned that Buffalo Bill's Wild West show with Annie Oakley performed in Piedmont Park in Atlanta in 1895 as part of the Cotton States Exposition.
Looking at Remington's paintings and sculptures reminded me of an incident about twenty-five years ago when my family and I lived in Seal Beach, California. I had a Remington collectible plate proudly displayed on the downstairs hall wall. My son was upstairs in his bed mindlessly tossing a tennis ball back and forth against the bedroom wall. The tennis ball bounced downstairs, hit the plate, knocked it to the floor and broke it into so many pieces I was unable to glue it back together. I never got another plate, but I do have several Indian carvings and dolls, as well as baskets and a nice collection of pottery pieces, none of which hang on the wall for a reason that should be obvious.
When we finished looking and reading and commenting on the western art, we went to the coffee shop to indulge in coffee and pastries, made fresh each day, the server told us. We sat down to enjoy our refreshments and people-watch.
The diversity of people was interesting: different races, young/old, parents, grandparents, singles, men, women, children, babies, college students, all of them having a good time by the looks on their faces and the sounds all around us. One lady asked me if the coffee was good. I told her it was, but to make sure hers was hot. She said she would. After she got a cup, I asked her if it was good, and she assured me it was and that the server had just made a pot, and it was fresh and hot. I wished I'd had her cup of coffee instead of the tepid one I had just finished.
We ate our snacks, and Susan picked up her gift for joining the museum and then we went into the gift shop. Museum gift shops are some of my favorite places to buy presents, which I did. I bought two pairs of ladies' socks, each with a copy of a nude painting: one was Rousseau's The Dream and the other was Matisse's The Dance. Will my two friends wear socks with naked ladies on them? Can't wait to find out.
The final show we saw was Abelardo Morell: The Universe Next Door, a photography exhibit on display until May 18, 2014. This is a retrospective of his photographic work highlighting camera obscura and his latest technique, tent photography. Morell has been called an illusionist, which I believe, after viewing his photographs, is an apt description.
Camera obscura is Latin for "dark hole." Explained in its simplest terms, an image from the outside is projected through a tiny hole into a completely dark room. The image appears in reverse and upside down. Three examples of his photographs utilizing camera obscura are: Manhattan View Looking South in Large Room (1996), View of Midtown Atlanta Looking South In Conference Room (2013), and View of Atlanta Looking South Down Peachtree Street in Hotel Room (2013).
By coincidence, I watched Cosmos, Episode 5, "Hiding in the Light," about a week after viewing Morell's photographic exhibition. It was all about camera obscura and how our world can be seen through components of light and the way light is used to transmit images.
Back at the museum, I eavesdropped on a young man and woman who were discussing Morell's tent technique. They were kind enough to invite me into their conversation when it became clear that I didn't know what I was looking at. A simple explanation is that optics project the scene onto the ground so the surface becomes part of the photograph. I revisited the photographs and could see how this technique was used. One example is Tent-Camera Image on Ground: View of Old Faithful Geyser, Yellowstone National Park, Wyoming (2011).
When we were leaving the museum, my son commented on what a great time he had and how he couldn't wait to come back for the car show. Susan's favorite paintings were the landscapes and nature-oriented paintings. I suggested we have lunch at the restaurant next door, 1280 Peachtree. We looked at the posted menu for vegetarian dishes to be sure there was something for Susan. There were a couple listed, but then she said with some hesitation, "I see a lot of goat cheese and mushrooms." At that point I thought it was best if we went somewhere else for lunch. Greg suggested OK Café. We decided that was a better choice since we all love OK Café, located just off Highway 75 on the way north to Marietta. We were there between the usually busy lunch and dinner times, so we waited only a few minutes to be led to a table by a cheery waitress who obviously was happy we had arrived. We ordered our usual: Susan a vegetable plate, Greg a hamburger, me turkey and dressing with cranberry sauce. I wished I had eaten less turkey and dressing so I could have enjoyed a slice of my favorite lemon-coconut cake.
If you love Western art or, if you didn't have a chance to visit the exhibit at the High, there is a hidden treasure in Cartersville, Georgia. Here is some information about it.
The Booth Western Art Museum in Cartersville
In 2006 the Booth was named an Affiliate of the Smithsonian Institution. The Booth is the only museum of its kind in the Southeast and has a national reputation as one of the finest Western art museums, housing the largest permanent exhibition space for Western American art in the country.
The permanent exhibitions contain works by George Catlin, Charles M. Russell, Frederic Remington and other artists of the 19th, 20th and 21st centuries. Works by living artists, including Howard Terpning, Ken Riley, Martin Grelie and others, are on display, as well as paintings by innovative contemporary artists such as Thom Ross, Nelson Boren, Billy Scheck, Donna Howell-Sickles.
Cowboy Gallery features the cowboy at work, rest and play in more than 35 paintings and sculptures, and "a signature feature of the museum is a two-story sculpture court featuring both traditional and contemporary style sculpture."
One of the temporary exhibitions at the Booth, running concurrently with the Go West exhibition at the High Museum, is Today's West! Contemporary Art from the Buffalo Bill Center of the West, featuring artists Fritz Scholder, Bill Schenck, Anne Coe, Jim Bama and Carrie Ballentyne whose works highlight Western artistic developments over the past 50 years.
Memberships at the Booth start at $50 for an individual membership that entitles you to free lectures and special exhibits and discounted prices for other significant guest artist lectures and exhibits.
One of my favorite activities at the Booth is the annual three-day Cowboy Festival & Symposium. Features include cowboy poetry, music, special guest lecturers and art exhibits. Traditional Native American dances are performed, and you can see a re-enactment of the Gunfight at the O.K. Corral. Of course, there's plenty of food for hungry cowpokes, as well as free children's activities. The three-day event closes with special musical performances (usually sold out) at the Grand Theater. Previous performers have included Asleep at the Wheel, Marty Stuart, John Anderson, Michael Martin Murphy and Sisters of the Silver Sage, to name just a few.
This description only skims the surface of what the Booth offers. Additional information can be found at the website http://boothmuseum.org. You will want to visit it in person.
Oh! Don't forget the gift shop. My nephew once gave me a beautiful Painted Pony from the gift shop to add to my western collectibles.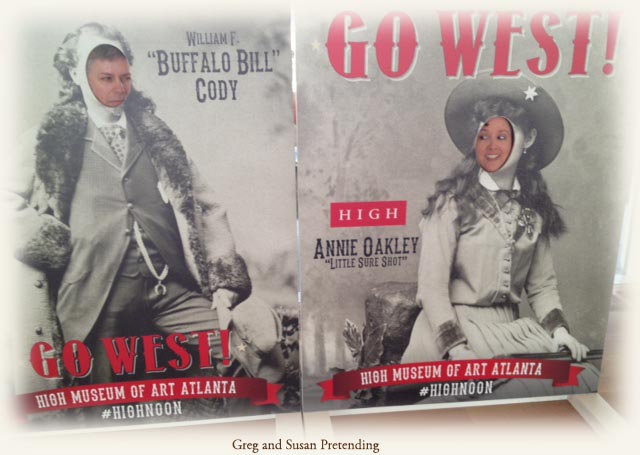 Copyright 2014, Barbara Knott. All Rights Reserved.