The Grapevine Art & Soul Salon: Around Town with Nancy Rose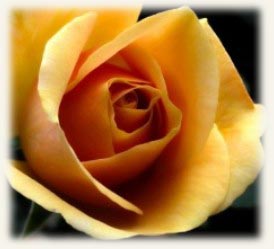 Bewitching Spring
Going to see A Christmas Carol at the Alliance Theatre in Atlanta has been a Christmas tradition in my family, including children and grandchildren, for many seasons. My sister started it and I have continued it. Last December, we saw Chris Kayser, who played Scrooge in the Alliance production for many years, in his final performance before retiring from that role. It was our intention to follow Chris wherever he was going. Not long afterwards, I learned that Georgia Ensemble Theater was presenting Camelot in the spring with Chris Kayser as Merlin. I told my sister we must see it. It was not long before I received her invitation that took us in April to Georgia Ensemble Theatre in Roswell, just north of Atlanta.
She and I live in different areas of town, so we drove separately but arrived simultaneously in the parking lot; we walked inside together where my nephew and brother-in-law met us. The lobby was filled with patrons and volunteers and staff. People were in line to pick up their tickets, or exchange their tickets or to buy season tickets for next year. The lines for the drink and snack concessions were also busy. Sounds of laughter and conversations filled the lobby, and the energy was so strong it seemed to move in leaps and bounds. Holding our snacks (free, with donation gladly given) we opted for a quieter space and were directed to our seats on the first and second rows. I sat down directly behind my sister, who had taken the best seats available even though they were scattered.
After having attended many performances on Sunday afternoons, I concluded that Georgia Ensemble has a mature theater audience. I wondered, "Where are the young people?" Then I was off in a daydream about the past.
Camelot, Camelot
The year was 1962. I had come to Atlanta after graduating high school. I lived in an apartment in Ansley Park, worked for an investigative agency in the C &amp S Bank Building downtown and attended Georgia State College (now University) at night. John Kennedy was president, and I was having the time of my life. I heard about the Broadway production of Camelot that opened on December 3, l960, starring Richard Burton as King Arthur and Julie Andrews as Queen Guinevere. Merlin was played by David Hurst. Camelot became strongly identified with the Kennedy Administration and "for one brief shining moment" that time was described as the "Camelot era."
The Camelot movie was released in l967 starring Richard Harris as King Arthur, Vanessa Redgrave as Queen Guinevere and Laurence Naismith as Merlyn. I fell in love with the story and the music and went to see the show performed any time I could, including a touring company production at the old Atlanta Municipal Auditorium at the corner of Courtland and Gilmer streets in 1962 or l963, and then the movie in the late sixties. I bought the sound track and listened to it on my record player.
In short, there's simply not a more congenial spot
For happily-ever-aftering than here in Camelot.
Camelot, Camelot …
A resounding good afternoon welcome from the director, Robert Farley, disentangled me from my daydream. I looked around; my sister was still sitting in front of me. As I took in the beautiful set and listened to the familiar overture, I prepared myself to be transported to Camelot. Through the acting, singing, dancing, costumes, set changes and even the fight scenes, I became again a member of King Arthur's court with privileged glimpses into the lives of Arthur, Guinevere, Lancelot, Merlyn and King Pellinore.
Camelot has all the characteristics of two popular television shows, Scandal and Revenge: love, hate, betrayal, drinking, fighting, deception, adultery, revenge, scandal. Unlike those shows, Camelot also brings forgiveness, honor, wizardry, and enchantment, all accomplished through good writing and acting. Jennifer Alice Acker as Guinevere and Bryant Smith as Arthur, as well as Jeremy Wood as Lancelot, all of whom have extensive performance experience, sang the music of Lerner and Loewe beautifully.
Chris Kayser did double duty, portraying both Merlin and King Pellinore. As Merlin he is protector and confidant and teacher to Arthur, and since he can see into the future, he knows Arthur will create the Round Table. As time passes, Merlin's memory of the future fades. He is forced to leave Camelot, and since his ability to foretell the future is lost completely, he fails to warn Arthur of two individuals who will impact him dramatically, Lancelot and Mordred. However, because of Merlin, Arthur is now mature, wise, honorable and able to figure things out for himself. He will be able to handle any situation that arises in Camelot.
Arthur meets King Pellinore or Pelly, as he is affectionately called, in the forest when Pellinore is searching for the "questin beast" to befriend him so the beast won't die of loneliness. I think wanting to be his friend instead of killing him says a lot about Pelly's character. Arthur invites him to Camelot where he becomes a permanent guest and protector, in his own way, of Arthur. However, he doesn't agree with Arthur's ideas about a new kind of chivalry because he is against anything new, just because it is new. Pelly is an endearing character bungling around the stage with his wiry gray hair and bouffant short tunic and tights. He reminded me of the lovable old relative at a family reunion who is always invited and is loved and accepted even though he sometimes acts a little puzzling or says unusual things. In the South, such a person might be called "peculiar."
The attraction between Arthur and Guinevere is obvious from the beginning when shy Arthur drops from the tree and meets Guinevere in the woods. His love of Camelot is vividly expressed in the title song. They have a delightful life as husband and wife until Arthur establishes the Knights of the Round Table to "right the wrongs" and attracts Sir Lancelot from France. Lancelot falls in love with Guinevere but by that time has become Arthur's best friend, so his inner turmoil forces him to leave Camelot for a couple of years to pursue other endeavors. When he returns and expresses his love to Guinevere in the song "If Ever I Should Leave You," she returns his feelings but remains faithful to Arthur.
What female has not wished to be courted by the likes of Lancelot singing these lines?
If ever I would leave you, how could it be in springtime
Knowing how in spring I'm bewitched by you so
O, no, not in springtime, summer, winter, or fall
No, never could I leave you at all.
Arthur knows of the attraction between his wife and his best friend, but he refuses to confront either of them because it will disturb the harmony he has worked so hard to create in Camelot. Enter Mordred, King Arthur's illegitimate son, wickedly acted by Kyle Brumley, who sets out to destroy the tranquility among the court and the knights and claim the throne for himself. (I had seen Kyle in another great acting performance as Alan Stang in Equus at Actor's Express and so expected ... and got ... a strong performance from him.)
Mordred concocts a scheme to prevent Arthur from returning to the castle and lures Lancelot into Guinevere's bedroom where the couple are pounced upon by Mordred and the other knights. Arthur returns the next day and is told of the situation. Guinevere and Lancelot have to be punished because they have violated the knightly code of honor. Arthur's feeling of betrayal is palpable. Lancelot escapes and takes Guinevere with him. Eventually, they return to ask Arthur's forgiveness, which he bestows on them. Arthur learns that Guinevere, instead of living with Lancelot, has been staying at a convent. As difficult as it is for Arthur, he must continue to live. Some of his hope for the future is restored when he meets and encourages a young man who wants to become a knight of the Round Table.
One of my favorite scenes occurred at the end of the play when the cast received a standing ovation thanks in part to my sister. She felt the audience did not respond with enough enthusiasm, so she jumped up applauding, whooping and hollering. I followed, and so did the rest of the audience. King Pellinore skipped off stage on the skinniest and most beloved actor's legs in Atlanta.
As we were walking out together, my brother-in-law told us to wait because he had something for the ladies. We dutifully stopped while he ran to his car and came back with two dogwood branches popping with blooms that, unfortunately, had died from being left in the hot car. We embraced them anyway and told him that the thought was beautiful.
Thank you, sister, for the opportunity to reflect on a special time in my life. In the words of Bob Seger, "What a fine memory. I think I'll take it with me."

Copyright 2014, Barbara Knott. All Rights Reserved.