The Grapevine Art & Soul Salon
WHY WE LOVE ATLANTA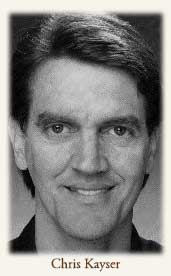 CHRIS KAYSER
For three decades Chris Kayser has helped to create Atlanta theater as we know it now. Annually, in Alliance Theatre's presentation of A Christmas Carol, we watch him enact the transformation of Scrooge from a man who is less than fully human to a generous, open embodiment of what it means to be human. Throughout the summer and fall, we see him as a strong and flexible member of Georgia Shakespeare Festival's repertory company, rotating through their five productions in leading roles as diverse as Benedick, Oberon, Petruchio, Richard II, and Shylock. As an ensemble player, his secondary roles, like Claudius, MacDuff, Ariel and Malvolio, are always vividly rendered. Other challenges to his repertorial range--all of them dark and complex characters--include the Marquis de Sade in Quills at Horizon Theatre, Roy Cohn in Angels in America at Alliance Theatre and Thom Pain in Thom Pain (Based on Nothing), at Actor's Express. Add to that his participation in the French-language Theatre du Reve, his work as narrator for symphony and ballet companies, and you have what looks like an actor constantly in demand. In this case, looks do not deceive. His sustained and highly regarded presence on Atlanta stages and occasionally in films and television, is the result of a carefully crafted career based on a passionate attention to work and an unwillingness to settle for too little in his life.
As we prepare this issue 16 of The Grapevine, Chris is making his twentieth and final appearance in Alliance Theatre's seasonal run of A Christmas Carol.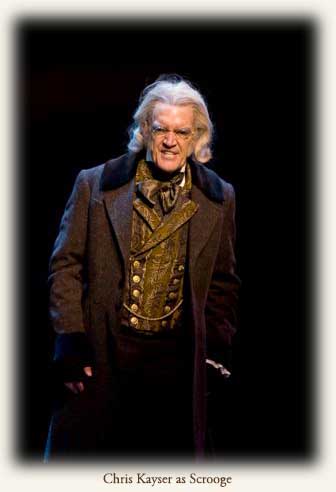 See links below to his earlier interview in The Grapevine and to our look at his performance in the 2013 Actor's Express production of Equus.

Copyright 2013, Barbara Knott. All Rights Reserved.

j