The Grapevine Art & Soul Salon: Around Town with Nancy Rose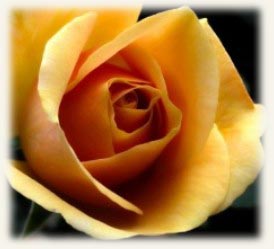 Booth Western Art Museum Summer Entertainment
I was intrigued when I received the spring edition of the Booth Bulletin, a publication of the Booth Western Art Museum, announcing Granville Automatic as the first performance of the Summer Entertainment Series on May 21, 2015. Of course, I made plans to attend. I want to introduce the Booth to everyone I know because it's such a valuable resource and a fun place to visit.
First, I needed to find out what's a Granville automatic?" Is it a handgun, a rifle, a machine gun? I googled the term and discovered it isn't a weapon but a typewriter invented by Bernard Granville in 1891. And it wasn't automatic. It was called "automatic" because all of the functions, including the carriage return, were controlled by the keyboard. With that clarification, I invited a neighbor who is also a member and a friend who has recently returned to the Metro Atlanta area and is unfamiliar with the Booth, to go with me to see this performance.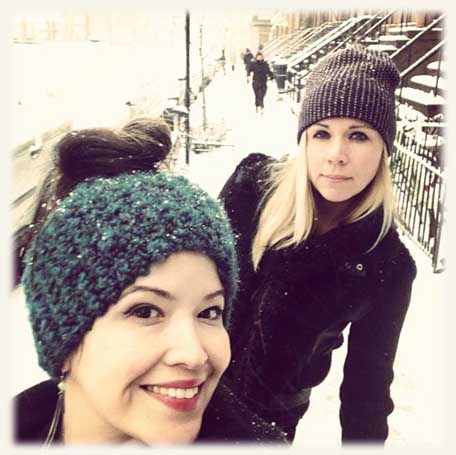 Vanessa Olivarez and Elizabeth Elkins
Vanessa Olivarez and Elizabeth Elkins, creative and talented musicians/ singers/songwriters, formed the duo known as Granville Automatic in 2009. In 2012 they released their first album, self-titled Granville Automatic. They have written more than 80 songs together. At the Booth concert they highlighted songs from their latest CD, An Army without Music: Civil War Stories from Hallowed Ground. The original songs are about lesser known Civil War battles, what the Associated Press calls "haunting tales of sorrow and perseverance," with Vanessa singing lead vocals and Elizabeth on guitar.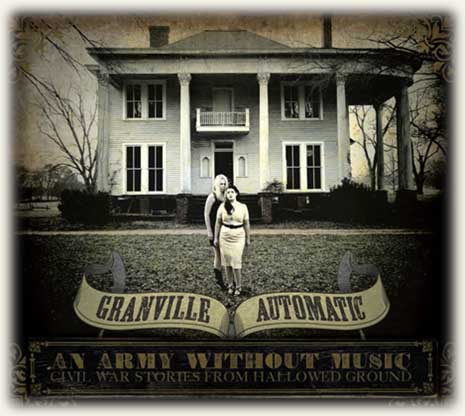 We learn from their website that this album was written by Vanessa and Elizabeth when they were "chosen as the Composers in Residence at Seaside, Florida's prestigious Escape to Create Program." They traveled across America from Alabama to New Mexico and recorded the songs live on sites where the stories actually occurred and then went into a recording studio to add the finishing touches. One of significance to Atlanta is Copenhill, a neighborhood now occupied by the Edgewood Retail District and the Carter Center. During the Civil War it served as Gen. Sherman's headquarters. Not only have the historical locations been forgotten and destroyed, but some are now occupied by industrial, residential and commercial developments, and the written history is not known to current occupants.
Extensive research and knowledge of the subject matter is evident in Granville Automatic's storytelling and songwriting. They are passionate in their love of and desire to share history. Their songs highlight how "ordinary" people were impacted by the ruins of war. "Let's Save History, One Song at a Time" is their rallying cry.
One story is about Mollie Glass, a young girl whose horse was taken by the Confederate army and didn't make it back from the war. The soldiers didn't get the name of the horse, and so called it Mollie Glass after its owner. She discovered the horse had died when she saw her own name listed as one of the dead killed in a battle at Manassas. (This story was researched at the Alabama Confederate Soldiers' Home Museum.)
It occurred to me what a great way this is to teach history in school, through research, interviews, song writing, storytelling, videography.
Even though their latest CD is about Civil War history, both Vanessa and Elizabeth have a long and varied musical history. Vanessa was born in Sugar Land, Texas. She was a contestant on American Idol in in the second season placing in the top twelve. She played the lead role of Tracy Turnblad in the Canadian version of Hairspray in 2004 for which she was nominated for a Dora award, similar to a Tony award on Broadway.
Elizabeth describes herself as an "army brat," meaning she's not from any one place, but currently lives in Atlanta. She is a well- known vocalist with the alternative rock bank The Swear, a Grand Prize winner of the John Lennon Songwriting Contest, and her songs have appeared on the television series Smallville, as well as on Jersey Shore, Rescue Me, CNN, and in the movie Mean Girls2.
The two women have great stage presence. They created a chatty rapport with the audience and obviously loved sharing their talent. Vanessa even took a pie break in between songs because she hadn't had time to finish dessert. That's my kind of performer.
The audience expressed its love with a standing ovation. After the performance the entertainers were available for autographs and photographs and had CDs available for purchase.
Videos filmed at Civil War battle locations can be seen on You Tube and some are available for free download from their website at granvilleautomatic.com.
Questions and Answers session with Granville Automatic, aka Vanessa Olivarez and Elizabeth Elkins
Nancy Rose: Who were your favorite singers/bands in high school?
Valerie: Stevie Nicks and Fleetwood Mac
Elizabeth: Morrissey and Social Distortion
Nancy Rose: How did you meet? What is it about each other that drew you to writing and performing together?
Valerie: We met each other about 15 years ago in Atlanta through various musician friends. I was in country bands and Elizabeth was in rock bands.
Elizabeth: We didn't really hang out much, different scenes. But when I started to go to Nashville to write country songs, I needed a great singer for demos. I called her to sing a few, and we decided to try writing together. It worked really well and then we decided to start a band together. That was 2009, and here we are.
Nancy Rose: Why did you choose Granvillle Automatic as the name of your duo?
Valerie: It is the name of an old typewriter from the 1800s. I collect typewriters. Elizabeth had the idea, she had looked through the names and we both agreed this name sounded the best. It's a beautiful old machine.
Elizabeth: We wanted something that sounded old, like it was full of stories. Some people think it's a gun, or a car - which I think is cool.
Nancy Rose: During the past three years who has influenced you the most either personally or professionally?
Valerie: I think we influence each other the most. Whether it's arguing or planning tours, or co-writing for other artists, we are so different that we challenge each other to be great creatively.
Elizabeth: I agree with Vanessa. I'm a very obtuse writer and she helps me be more accessible. I'm a huge history buff, and she's a fan of great stories. We use those passions to write the Granville Automatic songs together.
Nancy Rose: What should people know who may not be familiar with Granville Automatic?
Valerie: Our songs are story songs, rooted in the old country/western tradition. They are quiet, and often full of sorrow. We like to try to tell stories from history that you wouldn't hear anywhere else.
Elizabeth: Our songs aren't only history songs, but we do hope the ones about history will make you interested in finding out more about what happened around you years ago. We love hearing stories from people's towns and families. Some of our favorite songs like "Mollie Glass" and "Oddfellows Cemetery" came to us that way.
Nancy Rose: What do you consider your greatest professional achievement so far?
Valerie: We just signed as songwriters with BMG Nashville, and we co-wrote the new Billy Currington single "Drinkin' Town With A Football Problem." It's super exciting!
Elizabeth: She nailed that answer.
Nancy Rose: If you weren't a singer/songwriter/musician, what talent would you like to have?
Valerie: I love cooking, I'd probably open my own restaurant. Or I would do stand-up comedy.
Elizabeth: Book editor, history professor, or archeologist.
Nancy Rose: For those of us who want to see and hear more of your videos, music and stories (and we do), where do we go?
Both: www.granvilleautomatic.com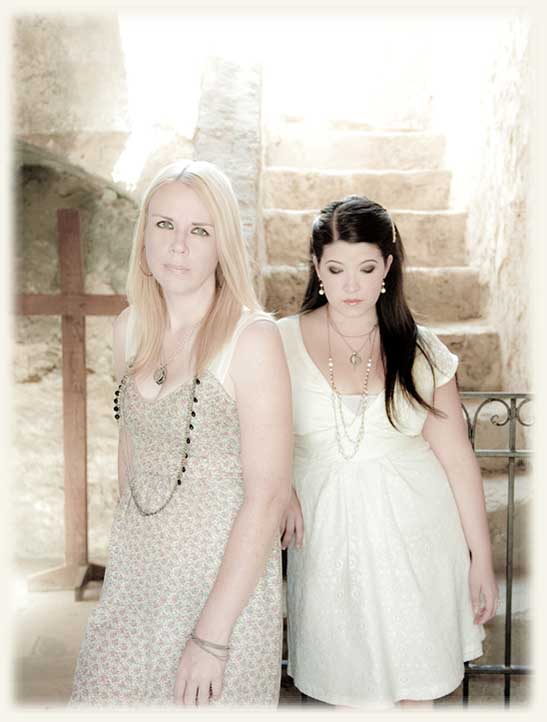 A ticket to the Summer Entertainment Series ($25.00 for members and $30.00 for nonmembers) included a catered dinner served buffet style before the concert; a cash bar was also available. The tables were decorated formally with white tablecloths and flower arrangements and silverware. Volunteers served the salad and dessert and drinks (water, coffee or tea) and removed the plates when finished. The food has always been delicious.
I can't think of a better way to spend an evening: a glass of wine with old and new friends, great entertainment, delicious food and an opportunity to stroll through the museum, including the gift shop.
In addition to displaying some of the best Western art in the nation, in conjunction with the permanent collection and other exhibitions, the Booth holds many special events. For example, it hosted the 50th Anniversary of the Cowboy Artists of America on June 25 -28, 2015. Another event of the Summer Entertainment Series was Pickxen, described as a "southern folk band spreading musical fairy dust all over the kudzu covered hills," on July 16. The third summer event on August 20 featured Jim Durham portraying Western artist Charlie Russell, accompanied by Jim Dorset performing Western songs identified with Russell's art. A drawing was held to give away the completed painting by Durham.
For additional information about upcoming events and other happenings at the Booth, visit their website at boothmuseum.org.
Pictures of Granville Automatic were reprinted with permission from Elizabeth Elkins and Vanessa Olivarez.
LINKS to other articles by Nancy Law on the Booth Museum:
Looking at Western Art, with some Delightful Digressions
A Closer Look at the Booth Western Art Museum

Copyright, 2015. Barbara Knott. All Rights Reserved.