The Grapevine Art & Soul Salon
Views and Reviews: Nancy Law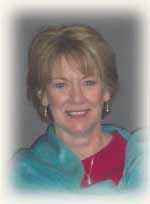 MINERVA RISING: WORDS, WINE AND ART EVENT
Early on a Saturday in February 2013 I drove out to 425 Marketplace Antiques in Roswell, Georgia, and spent some time browsing among the abundance of well-organized, easily-accessible items on two floors, ranging from tea cups to miniature beds built for dogs, with headboards and footboards made of recycled material and designed to match a dog's personality. The Mart came alive to me with voices all around saying, "Look at me!" "Hey. Over here!" "Choose me!" as I moved back to front, side to side, downstairs and upstairs, looking and touching.
Then I joined friends downstairs at a gathering arranged by Kim Brown, Executive Editor of Minerva Rising, a publication described in its own pages as "an independent literary journal celebrating the creativity and wisdom in every woman."
Kim partnered with Becky Nelson, who runs the antiques shop and an art coop and who seems to take great pleasure in promoting art events, to do a program they called Words, Wine and Art on the premises. The gradual gathering of guests introducing themselves and talking excitedly felt like a flash mob waiting to happen, and I swear we would have erupted into song and dance if someone had given us a signal.
Minerva Rising had just published Issue 2 on the theme of winter, which brought contributions from many parts of the United States. This reading and show featured three local contributors: Jamie DelSole, who read from her story "Laid to Rest"; Rona Simmons, photographer, who presented a framed print of her photograph "Winter Roads"; and my sister Barbara Knott, who read her narrative poem "A Christmas Outing."
Jamie, who grew up in North Carolina, beautifully captures the voices of growing up in the South in her description of a character she refers to as "Granny." As I listened to her story, I could hear my own granny's voice and see her spitting snuff juice between two fingers pressed against her lips.
Looking at Rona's photograph, I imagined driving down the highway that cut through the woods and led to unknown places and great adventures.
Barbara's poem describes a trip she made year before last at Christmas with me and with our 95-year-old friend Manta and her niece Sherry to Atlanta's Swan Coach House Restaurant. It is funny and poignant, with images so descriptive one feels like an invited guest sitting at the table exchanging gifts and eating frozen fruit salad and cheese straws.
Speaking of eating: at the Roswell event, Kim's husband Michael and daughter Kelsey served us champagne and wine with cheese, crackers, fresh fruit and dates, as well as delicious cupcakes from Gigi's, elegantly arranged beside an antique table beautifully adorned with flowers, china, silver, red glassware and a tablecloth with red and white hearts to celebrate Valentine's Day.
Minerva Rising is an exciting showcase for women to express and to share their creativity in writing and visual arts. Thank you, Kim, for providing that opportunity for the writers and artists but also for the chance to be part of an audience at such a gratifying event.
For more information on Minerva Rising, go to minervarising.com.
I am pleased to show some of the photos I took at the Words, Wine, and Art event.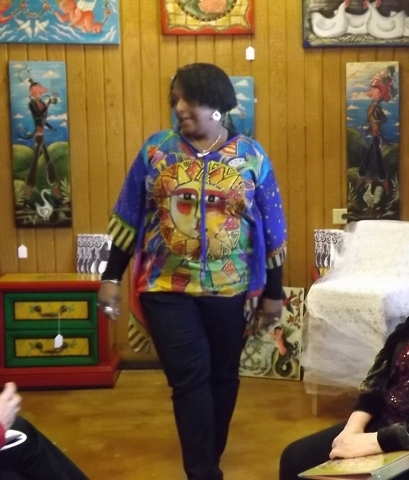 Kim Brown, editor of Minerva Rising.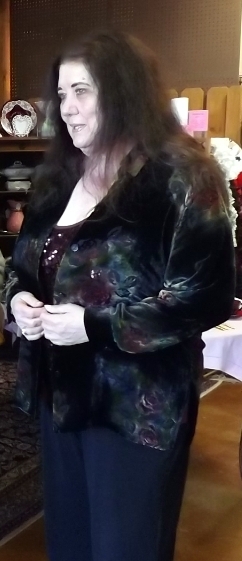 Barbara Knott, reader.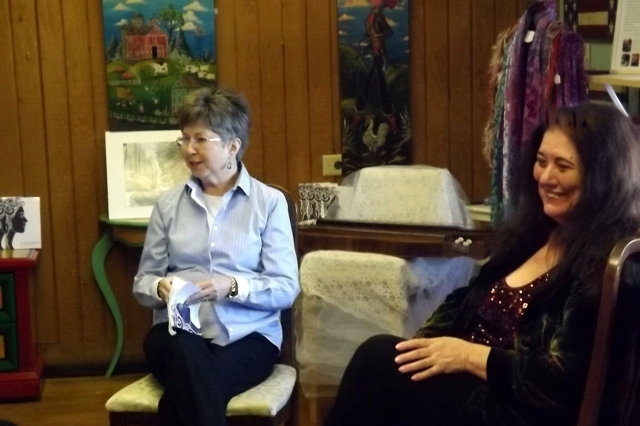 Jamie DelSole reading.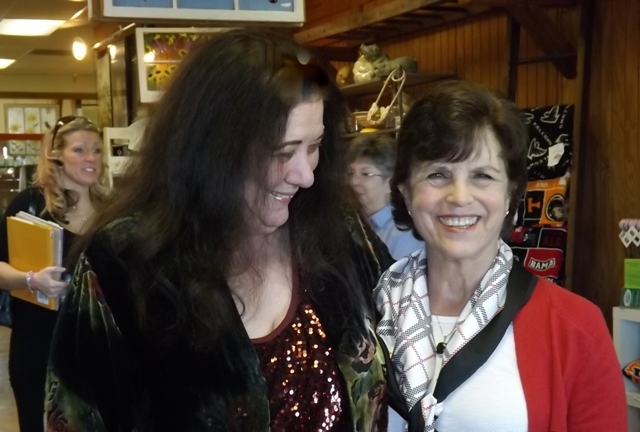 Barbara with Anne Webster (poet and guest).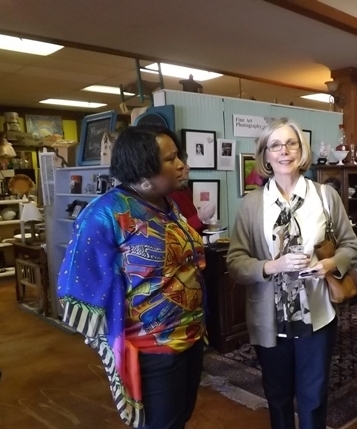 Kim with Anne Lovett (writer, guest).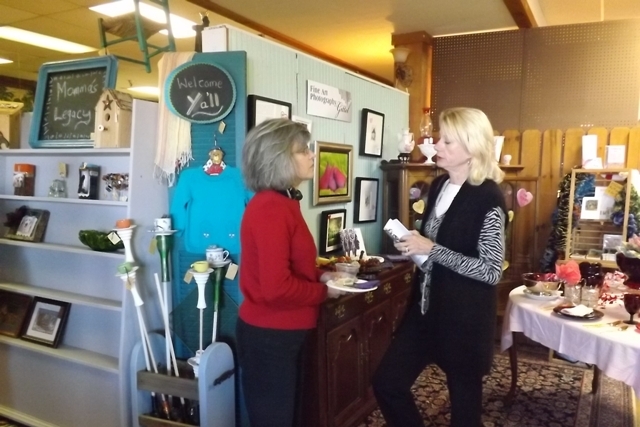 Rona Simmons (left), who presented her photograph, and guest.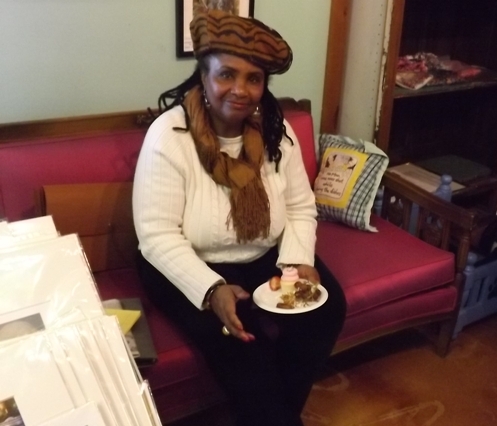 Antoinette (guest).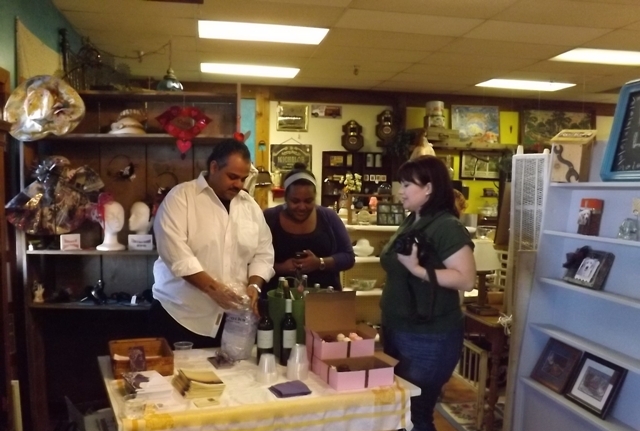 Michael and Kelsey Brown with Michelle Orr, photographer for Minerva Rising.

Copyright 2014, Barbara Knott. All Rights Reserved.