The Grapevine Art and Soul Salon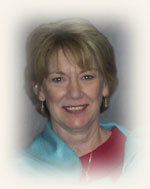 Presentations: Nancy Law
I Got Stung at the Yellow Jacket
When I graduated from Rockmart High School in l962, I never imagined that soon I would have hippies as friends, observe peaceful civil rights demonstrations on Peachtree Street, discover folk music, or meet my husband-to-be at a drive-in restaurant.
Spinks Drugstore on Main Street in Rockmart was also the Trailways Bus Shop. After graduation I caught the bus and left small-town life for the magic of the big city. For the next three years after I moved to Atlanta to live with my older sister Barbara, my senses were bombarded with the sounds of protest songs, cheering fans at football games, the smell of onion rings, hot dogs, beer, and Italian food, the images of a president's assassination, and the feeling of personal independence. I felt for the first time that I had become conscious of the world around me.
Barbara had a glamorous life in Atlanta working as a secretary at the Fidelifax detective agency, living in her own apartment, and attending Georgia State College. That was the life I wanted. I shared an apartment with Barbara and inherited her position at Fidelifax when she quit. Later I enrolled at Georgia State. Barbara graduated from Georgia State, got married and moved out of state to pursue a Master's degree.
I also inherited Barbara's roommate Jayne. We became best friends and continued sharing an apartment on Peachtree Circle and then on Maddox Drive, both in Ansley Park. With sidewalks, huge green trees, blooming flowers in the spring, and parks with swings and slides and sandboxes, it was one of Atlanta's most beautiful and inviting neighborhoods.
Working at Fidelifax in the heart of Atlanta was exciting. I walked from my apartment to Peachtree Street and caught the trolley to Five Points. At Fidelifax I met Rankin Smith, who had brought the Falcons to town. I ate lunch at the five-and-dime store that was later boycotted because of racial discrimination, and watched the peaceful civil rights demonstrations on Peachtree Street. Sometimes I walked to Davison's or Rich's to shop or have lunch in Rich's Tea Room or go to my favorite record store where I discovered the music of Bob Dylan and Joan Baez.
Soon I had a boyfriend, Mike Kalajarokis from Greece. Neither he nor I had a car, so we dated on the trolley where we met. I remember going to a movie with him at the Peachtree Art Theater and then to Mama Mia's Italian Restaurant. Twenty-one was the drinking age in the sixties. I wasn't old enough to buy drinks, but Mike was such a good customer at Mama Mia's that he was able to order wine for me. I was an inexperienced drinker and had not dated any exotic, dark, handsome strangers in Rockmart. My senses became overloaded, and I threw up outside the restaurant. And then there was David, the long-haired hippie who sang folk songs to me. My favorite was "Farewell Lovely Nancy," an English ballad about a sailor who leaves his sweetheart to return to sea. David went to California to enjoy the poppies.
Jayne graduated from Georgia State and began her first year of teaching at Hapeville High School. She had an adobe gold 1957 Chevy, so we were able to drive instead of riding the trolley to the opening football game. Afterwards, we went to the Varsity to get chili dogs, french fries, and fried apple pies. We weren't looking for men, but if we met any, that would be a bonus. Apparently everybody else had the same idea. The Varsity drive-in was full. There were no spots to pull in for curb service and have Nipsey Russell, a comedian who became a regular on talk shows such as Merv Griffin's, run up to our car, take our order and bring it back to us.
The next best place we could think of was the Yellow Jacket, another drive-in restaurant just a few blocks away. We had better luck there and found a spot. We were sitting in the car waiting for our order when a young man got out of the car facing us and made a beeline to my open window. He folded his arms and leaned onto the window and started flirting. I loved his opening line, "Your eyes sparkle like stars." I was stung.
He asked for my name and telephone number, but young ladies from Rockmart, Georgia, didn't give out their telephone numbers to strangers, no matter that it was the decade of sex, drugs and rock 'n roll. I did tell him my name and where I worked. I thought if he really wanted to find me, he could go to a little trouble and look up Fidelifax in the telephone book. He said he was going home that weekend to Mountain City, Georgia, population 500, and he would call me on Monday. Well, I thought, that's probably the last time he'll buzz around me. Still, on Saturday Jayne and I went to the nearby park, drew a voodoo circle and cast a spell for him to call me.
Around mid-morning on Monday I answered the phone, "Good morning, Fidelifax." A young male voice timidly asked, "Do you have a Nancy Jones working there?" I turned red, I couldn't breathe, my skin started itching, and my eyes got all puffy and watery. I said , "Yes. This is she." I felt again as if I had been stung by a yellow jacket. I couldn't believe he actually remembered the name Fidelifax because he may have had a beer or two or five when we met at the drive-in.
On our first date we went to a Georgia Tech football game. I was excited to see my first college game and especially the great Bobby Dodd coaching the Tech Yellow Jackets. And so began our courtship. I introduced him to Bob Dylan and Joan Baez and he introduced me to beer and football--a good exchange, I thought.
Funny about that image of being stung. It's now 42 years later, and I am still removing the stinger.
Copyright ©2005 Barbara Knott · All Rights Reserved
Contact the
Webmaster